Who we are
At You Revolution, Founder, Karen Deeming, and her team aim to show busy people like you how to relax, become more productive at work, reconnect with your spark and passions, stop comparing yourself to other people and make life more enjoyable and fulfilling.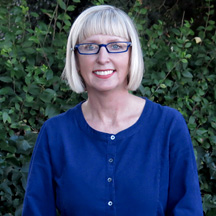 You Revolution's core principles are founded upon putting our clients' interests first. Recognising that each individual is unique and that people have different learning styles, our bespoke events and courses offer you the opportunity to work creatively on cognitive, physical and emotional levels.
All our mindfulness, learning and development and team building events are underpinned by contemporary scientific and cutting-edge psychological theory that is designed to optimise your health, well-being and work performance from the very beginning.
Our ambition has never been to be the biggest, just to think big. In fact we've had to work hard to keep ourselves small, resisting the urge to say 'yes' to everything, and taking care to ensure we can really make a difference to the projects and clients we take on. We want to maintain our hard won reputation as a place where interesting clients with tricky challenges come for sound strategy and compelling creative results. That's why we only work with a maximum number of clients at any time.
Mindfulness, learning and development and team building events are our passion that's why at You Revolution we pride ourselves in inspiring people, like you, to find balance in work and play and in your mind and body and to experience being in the flow.
We also provide the ideal environment and tools to empower people, like you, to overcome obstacles that are holding you back from being who you really want to be. This includes learning practical skills that you can use in everyday life and learning techniques to identify your triggers and to put a stop to any unhelpful behavioral patterns.
Founder, Karen Deeming MA, AD Dip, UKCP reg, MBACP  is a highly-motivated, dynamic, Consultant, Psychotherapist & Mindfulness Teacher with extensive experience in the HR and learning development field. She previously also lectured on a Bath Spa University accredited course and worked in Harley Street and Liverpool Street, London for many years.
When appropriate, she also employs carefully  selected, highly skilled, expert consultants who have extensive experience in the personal development, coaching and counselling fields and of course reflect the values of You Revolution.
Karen brings creativity, energy and enthusiasm to her work with clients. Health and Well-Being are life-long passions and so her personal mission is to empower clients, like you, to achieve their full potential and to live a fully creative and joyful life. Her playful, cutting-edge, results orientated, evidence-based approaches are tailored to individual need.
Most importantly she and the You Revolution team make things happen and help you to achieve more than you ever thought possible!!
Join my newsletter to receive information on courses, books and tips.


Also If you have any enquiries or questions then please do email me or call me on