[content_block id=2008]
Do you ever come across Christmas Spa Package ads like this?
Get away from it all with one of our blissful spa treat packages for two. Choose from a wide range of venues across the UK including Bannatyne's and Marriott Spa, all offering a haven away from life's stresses. From rejuvenating facials, immaculate manicures or soothing massages we can offer the treatment for you and your guest. As well as both enjoying a relaxing treatment leaving you each feeling as good as new, you'll also have access to steam rooms, saunas and swimming pools at many of the locations. The gift of relaxation is ideal for any occasion!"
And think to yourself ooh this sounds delightful and is just the tonic I need right now to recharge my batteries just before Christmas on these cold dark winter evenings? Then ten minutes later think I've got a "to do list" the size of Loch Lomond so I'll book this bargain Spa package later…
Then, before you know it, this amazing opportunity has totally disappeared from your memory or has suddenly been demoted to the bottom of your to do list because you simply feel too overwhelmed or too busy to take time out to book it .
Me too.
As a Health and Well Being Champion and Coach, I often encourage clients to pay attention to their self care and am often emphasizing the benefits of a good work and play balance.
So dare I say it, when I was presented with a very generous spa treatment gift voucher by my lovely friend Kate a few years ago and I didn't actually use until the day before it's expiry date I felt slightly hypocritical as one can imagine….
Having said that, I do ensure that I book in regular monthly massage and coach appointments for myself and take regular holidays so it could have been worst, I may have missed this truly enjoyable and self indulgent experience altogether.
Set in the heart of the Mendips, just a ten minute drive from my cottage, Charlton House part of the Bannatyne's Health Clubs chain has achieved an enviable reputation as one of the leading country house hotels in the South West of England. So if you're looking for a luxurious spa break Charlton House makes an unforgettable stay and here's my photos to prove it !! Yes, that's me in the colbalt blue coat !!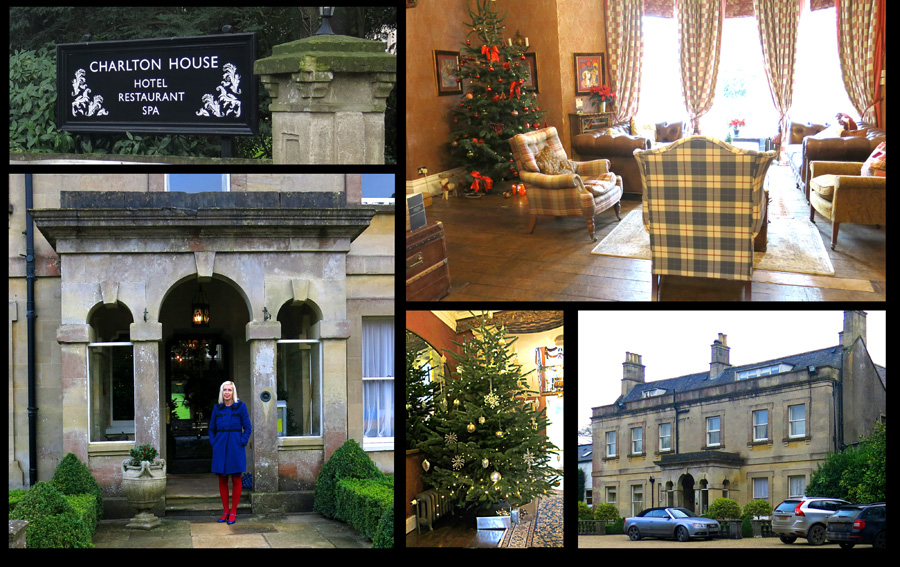 What is self care exactly?
There are many definitions of healthy self care. As I like to keep life simple, I break it down into four distinct categories:
Relaxation
By this I mean incorporating at least one hobby and activity into your daily routine such as: mindfulness, yoga, pilates, tai chi, qigong, art and crafts, reading a novel, playing a musical instrument, surfing and gardening. What's key here is allowing yourself to enjoy the journey rather than the arriving, in other words, undertaking the activities at a slow pace it's not a competition.
Exercise
Include at least one of the following activities at least four times a week into your daily routine:
• Cycling
• walking
• running
• ruby
• football
• cricket
• golf
• swimming
• rowing
• dancing
• basketball
• netball
• tennis
Diet
In terms of mood, I believe we are what we eat!!
I am not referring to a miserable life of fasting, food deprivation and diets.
What I mean by this is the introduction of a healthy daily diet consisting of mostly fruit, vegetables, seeds, fish and less fast food, red meat and carbohydrates.
For example, over the past few years, I have gradually reduced my daily bread, rice, pasta and sugar level intakes and only eat fast food and take aways about twice a year if at all nowadays.
As a result, I have noticed how less tired and sluggish I feel and how I feel increasingly more energetic and motivated.
My new motto is moderation not deprivation.
Adopting healthy sleep patterns
I go to bed most evenings before 11pm with the aim of sleeping for at least 7 hours.
Research indicates that engagement in emails and social media activities such as a facebook and twitter can overstimulate the mind resulting in difficulty sleeping.
So as part of my daily bed time routine, I ensure that I cease sending emails or engaging in any type of face book, twitter or other types of social media activities for at least two hours before going up to bed.
Do you include relaxation, exercise and diet into your daily routine?
If the answer is no then your work life balance or levels of self care are probably not as robust as they could be and you are not alone in this very common dilemma.
Most of us put work above family, friends and hobbies or have struggled with time stress at some point in our lives.
We are not taught about the significance of self care and work life balance at school, so how can we be expected to know how to create our ideal dream lives?
I believe self care and the art of work life balancing should be a mandatory item on the school curriculum.
How do you put self care strategies into practice to create a healthy work life balance?
Following extensive self care and boundary setting training on my Psychotherapy Master's Degree and from attendance at several personal development courses, the knowledge I acquired , outlining how to create a timetable that reflects my ideal, dream week, has made a significantly, positive difference to my life and health and well being.
For example:
• I mostly now do things that I want to as well as have to
• My energy levels have increased, as I no longer experience high levels of time stress, caused by previously booking up my diary months ahead, as a result of over committing myself, saying yes to most social and work-related events and spending too much time on face book and twitter
• My moods are mostly positive because I no longer eat fast food, I also find it helpful to limit myself to watching only 1.5 hours of television most evenings
• Nowadays, I rarely feel tired, resentful and guilty except of course when I leave spa package bookings to the last minute !!!
Here's an extract from my recent daily timetable:
8.30am – 9am Mindfulness Practice
9am – 1pm – Work
1pm – 2.15pm – Running then lunch
2.15pm – 6.15pm – Work
6.15pm – 6.30pm – Mindfulness Practice
6.30pm – 10pm – Family, Friends and Leisure time
10pm – 11.30pm – Read a novel.
What are the benefits of self care and creating your ideal, dream life?
You will begin to:
• feel less irritated, stressed, resentful, exhausted, guilty and overwhelmed
• experience more joy and happiness because more time will be spent doing the things you really want to rather than a life just full of to do lists and things that you have to do
• sleep better and as result increase your energy levels
• experience more peace of mind, a sense of clarity and feel more focused
Heath and well being are your most important assets and investments, without these, you may experience exhaustion, illness, burn out and struggle to be as productive and as successful as you could be at work. Put simply: Health = Wealth.
[content_block id=1666]