Compare or dare that is the question…. PART ONE OF THREE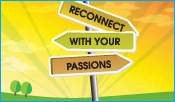 [content_block id=2008]
For those of you who are unfamiliar, social comparison theory is how we determine our own social and personal worth based on how we stand up against others. It is a process whereby people, like you and I, evaluate ourselves, to a certain degree, by examining their own qualities and abilities with those of others.
It manifests as an inner voice or negative chatterbox that often goes something like this:
• I wish I could stop comparing myself to other people
• If only I could overcome these jealousy and envy feelings because they hold me back
• Why can't I just accept myself for who I am?
• Why do I talk myself out of doing incredible things because I am afraid to discover if I've got what it takes?
• Why haven't I got as many facebook likes or twitter followers as my friends or business competitors?
• Why am I less attractive then my best friend?
• I wish I could afford a nice house and expensive car like my boss at work
Not surprisingly, in today's quick fix, target-driven, celebrity, facebook, twitter, botox obsessed society, this increasingly common epidemic "social comparison" is sweeping the world, an extreme envious, keeping up with the Joneses and it's causing burn out, anxiety, depression, addiction, low self esteem, envy, procrastination to name a few.
It's about comparing status, comparing facebook likes and twitter retweets, comparing wrinkles, comparing schools, comparing bra and pec sizes, comparing gadgets, comparing academic ability the list goes on and it's spreading fast!!! It's tempting to think that this is a 21st century virus but it's been with us since the beginning of time.
As a result, we are constantly making self and other evaluations across a variety of perimeters such as: attractiveness, wealth, intelligence, and success.
For most of us, the virus will continue from the cradle until the grave.
Let me give you an example. Though you want to experience more adventure, happiness and purpose in your life you compare yourself to gurus and talk yourself out of doing incredible things because you are afraid to discover if you've got what it takes.
Don't get me wrong comparing yourself to other people from time to time can be healthy as it can set a benchmark for excellence and sometimes provide us with the inspiration we need. However it's when it becomes obsessive and a regular negative thinking pattern that infects personal relationships with our partners and children and paralyses us to attempt anything new that it becomes a problem.
I, Karen Deeming, You Revolution Founder am now doing my dream job as a successful Consultant, Psychotherapist and Lecturer advising film Directors, such as Mike Leigh, on the authenticity of film narratives involving psychotherapy. But it wasn't always like that, I too was often crippled by the comparing virus in my well-paid secure corporate job until one day I stopped comparing and started daring:
I dared to take risks, I dared to leave my well paid corporate job and do a MA in Psychotherapy, I dared to leave Yorkshire for London and I dared to fulfill my dreams and passions. Most significantly though, I dared to drop my mask and accept myself for who I am.
If want some tips to help you overcome comparing yourself to other people then see part two of three.
[content_block id=1666]