Compare or dare that is the question……. Some helpful tips PART TWO OF THREE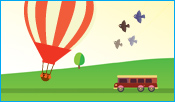 [content_block id=2008]
It may seem a mammoth task and a huge mountain to climb right now, however, here are some tips to help you overcome comparing yourself to other people:
Firstly acknowledge that comparing yourself to others is a bad habit.
The media and Society often portray people with flawless skin, pure white teeth, slim bodies, huge houses and expensive cars as being the happiest and most successful people on the planet. I can, however, assure you that in my work as a Therapist and in my life before counselling and coaching this has often proved not to be the case. If it were true that these characteristics guarantee a passport to living a happy, fulfilling and healthy life, why did Mick Jagger's girlfriend, L'Wren Scott a beautiful and highly successful fashion designer commit suicide then?
Society similarly projects men with flawless skin, six packs, and designer clothes with lots of women, as badges which promise men a lifetime of achievement and contentedness. If this is the case then again why did Michael Hutchence and Kurt Cobain kill themselves?
Lots of wealthy people and celebrities also adopt unhealthy behaviours such as excessive drinking, cocaine use and eating disorders so why's that then?
Society is remarkably effective at brainwashing people into believing they should look a certain way, act a certain way, be a certain someone, when in reality every single one of us is different. Society pigeonholes people and wants you to believe that you have fewer rights to be happy because you do not fit an idealistic lifestyle. I believe this happens 'toxic pigeonholing' happens because it keeps the consumer tread mill in business, continually filling up the pockets of plastic surgeons, BMW and Mercedes, banks, estate agents  and pharmaceutical companies who prescribe so called "happy pills".
As activist Satish Kumar put it: "Society is obsessed with "BIG" big nation, big business, big schools but with bigness you lose humanity."
Remember that it is only following the industrial revolution that we became materially focused and it clearly doesn't seem to be working for the majority.
Comparing yourself to others, especially celebrities and top academics, is a fine way to throw your self-esteem down the drain as there will always be those who are 'better' than you, and those who are 'worse' than you.
So give yourself a break!!
Stop comparing and begin to celebrate your own unique talents and what makes you special. By constantly watching and focusing on what other people are doing and how they are looking, it takes away your own inspiration, style and creativity and you end up becoming a clone, a follower of fashion or a people pleaser. Is this how you really want to run your life? Me, I'd much rather be a pioneer than a late adopter or carbon copy of other people it's much more liberating and fun.
Fear of failure is a huge block for developing to your full potential and can often result in regular bouts of putting things off and procrastination. Since I began to welcome mistakes and to tell myself there are no mistakes and that everything is a learning opportunity, my life and work outputs have significantly improved. When a child learns to walk stands up and falls down is that a mistake?
Learn how to accept yourself warts and all, focusing on your stengths and weaknesses rather than constantly striving to improve yourself. I talk about this in more detail  in my next blog so watch this space!!! But for now stop comparing and start daring.
If want some tips to help you overcome comparing yourself to other people then see part three of three. [content_block id=1666]