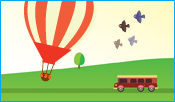 [content_block id=2008]
In today's society the media and politicians condition us to believe that we can achieve happiness and success with minimal effort so what you want sounds like an easy task doesn't it?
So how come:
One in four people are currently taking Prozac and happy pills?
Two of the most popular self help books on the market at present are "stop talking start doing" and "what's stopping you?"
I currently have a waiting list of clients seeking help for issues such as low self esteem, confidence building, relaxation, ME, exhaustion, stress, social anxiety and comparison phobias to name a few?
In my experience and that of many clients, a common obstacle that prevents us from being who we truly want to be is yes that old chesnut "internalised parental scripts" or in poet Philip Larkin's words they "f—k you up your Mum and Dad".
Let me give you an example, my Mum's typical daily messages were:  " don't get too big for your boots and don't get above your station". Also last Christmas when I wanted to bake cupcakes for my friends my Mum said "don't set yourself up for failure just buy some from marks and spencers" (thanks for the encouragement Mum!!)  Nevertheless I still proceeded to bake the buns and guess what they went down a treat yummy:-)
Between the ages of 2 and 9 it's not surprising then that I blushed each time anyone approached me as I was painfully shy, because every time I spoke, I was either talked at not with or was criticized for my actions.
Sound familiar?
Well the good news as one way of trying to develop self awareness and tackle negative thinking patterns, I've walked the talk and it worked.  
How did I do this?
I decided to spend less time with naysayers
I decided to take the advice of my partner, Liam one evening "you need to aim high so why not have steak instead of a burger or why not apply for jobs in the premiership instead of at the bottom of the football league." (and by the way shortly afterwards he exhibited paintings at the Royal Academy for three consecutive years and I opened up my own Practice at 10 Harley Street)
I decided to undertake my own personal development work and also an abundance of related study.  This includes: a Master's Degree in Integrative Counselling & Psychotherapy, an Advanced Diploma in Integrative Counselling  & Psychotherapy, post graduate certificates in Cognitive Behavioural Therapy and Mindfulness and a number of coaching and mentoring courses to name a few!!
I decided to focus on abundance rather than scarcity, I achieved this by attending regular mindfulness meditation sessions and by visualising my hopes and dreams
I decided to stop being a people pleaser and be completely honest with people saying no nicely and not just telling them things they wanted to hear
I decided to read inspirational quotes and repeat a number of positive affirmations each morning
You can achieve what you want too by taking similar small steps or if you prefer, give us a call at You Revolution for a short free introductory chat on 07950 751352
[content_block id=1666]